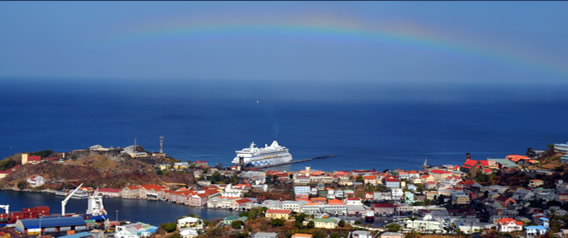 The tiny Caribbean island of Grenada invaded the heart of an American songwriter. The Grenada Song is an unabashed love song to the island nation.
Get ready to catch yourself singing. Whether you're setting sail or simply setting off, The Grenada Song will move you.
Hundreds of Caribbean islands inspire. But only Grenada is Grenada.
Sweet melodies of Grenada are yours for the listening.
Let The Grenada Song help you celebrate the warmth of the Spice Isle.
Grenada.

Inquiries are welcome if you are interested in using The Grenada Song for promotional use.